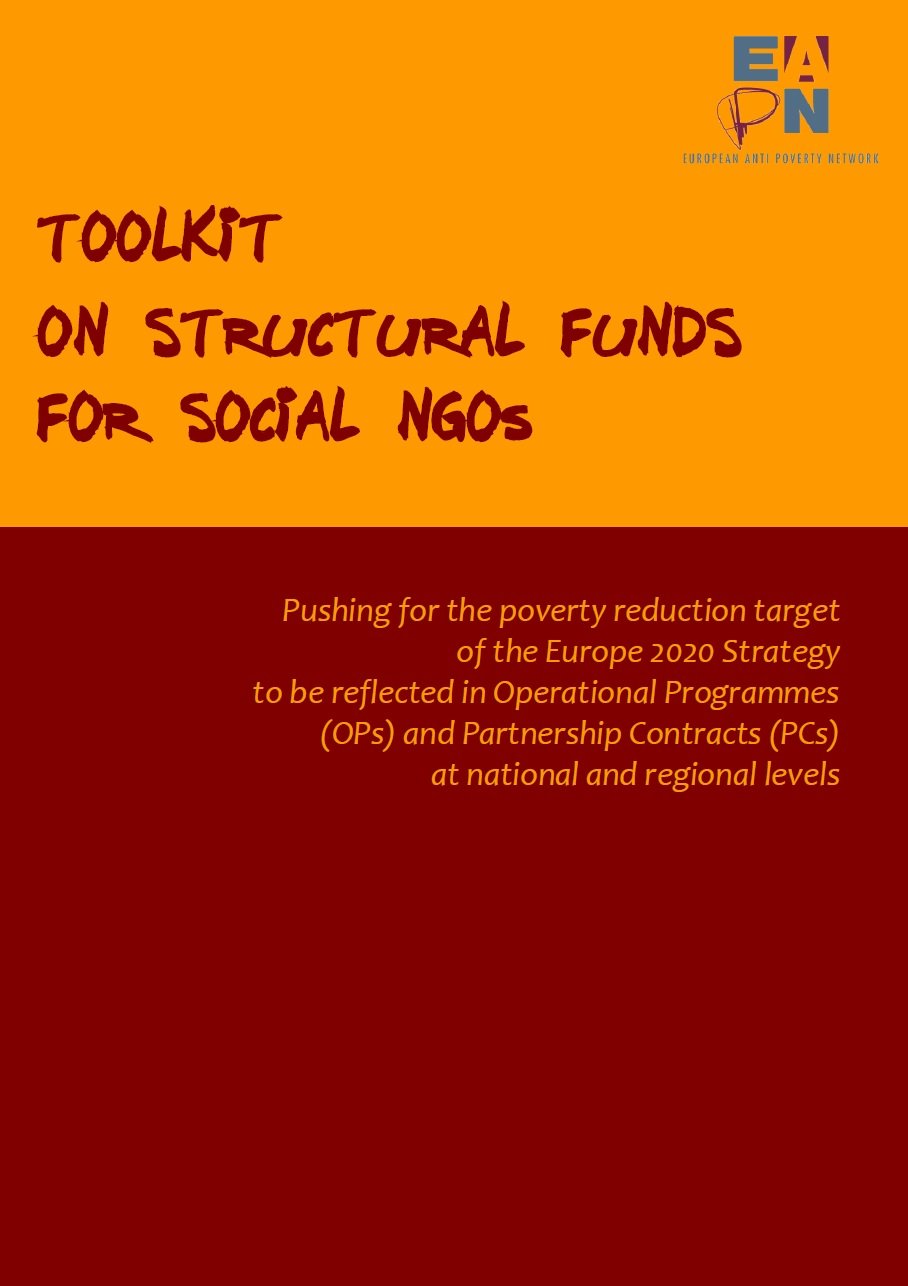 26/11/2012 – EAPN has just published a new toolkit for its national networks and for other social NGOs, to support their advocacy work and help them press their National Authorities to prioritise the new social targets of Europe 2020, and especially the poverty reduction target by
Providing a better understanding of the main characteristics of the future Structural Funds Regulations.
Supporting getting involved in the Structural Funds' process, and making the best use of the Europe 2020 Strategy, and the poverty reduction target. This Toolkit provides useful advice/tips, and good practices, successfully developed by NGOs in different EU countries.
Ultimately, helping EAPN's National Networks to be seen as key interlocutors from the outset by competent public authorities in the next programming period of Structural Funds.