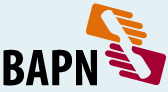 More than 10.000 people, 1% of the population, live on campsites all year long in Belgium.
Many of them have no other options but to live in mobile homes. On 29 October, EAPN is organizing a one-day event at the Abbaye de Floreffe, nearby Namur, around testimonies, exchanges and difficulties encountered by people.
For further information and registration, please contact bureau@rwlp.be.